Celebrating the Winners of the 2023 SLED National Competition

Anthony Delos Santos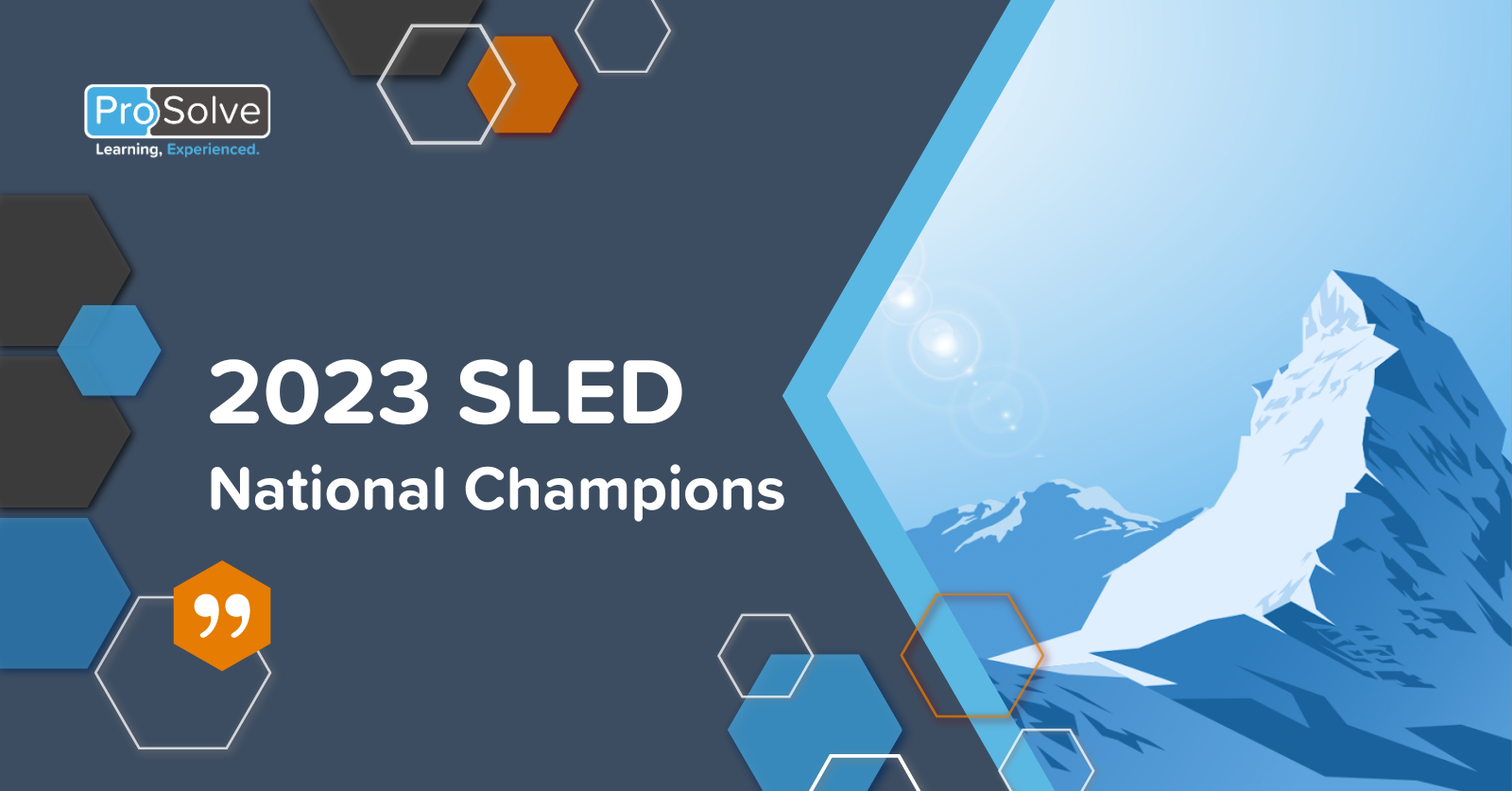 The 2023 SLED National Competition showcases the incredible talent and ingenuity of young minds from across the country. In this year's competition, the participants went above and beyond expectations, displaying impressive skills and determination.

The winners have been selected, and we are thrilled to highlight their outstanding achievements. Let's take a closer look at the top-ranking schools that emerged triumphant in this thrilling contest!
1st Place: Norris Middle School
Norris Middle School has clinched the coveted 1st place in this year's SLED National Competition. Their dedication, hard work, and innovative approach set them apart from the competition. The students from Norris Middle School showcased their exceptional problem-solving abilities, collaborating seamlessly as a team.

Their student-led solutions impressed the judges with their creativity and effectiveness. With over 80 students in their SLED leadership class, students highlighted all the ways they made Norris Middle School and its surrounding community the best it can be. Their submissions included how they:
Leveraged their class time to hone and practice their leadership and collaboration skills
Created community events
Organized a recycling drive
Started a fresh food garden, ran a farmer's market, and hosted a pre-k field trip
Implemented projects to help their classmates and school
One of Norris's most impactful projects was the school mascot project. Students fundraised for and purchased a mascot costume. To build culture and community, the student leaders planned and executed a competition for students to try out to be the school mascot. The winner gets to be the mascot during rallies, sporting events, school photos, and more. This project highlighted the students' creative thinking and leadership. The project continually brings joy, fun, camaraderie, and school spirit for all students and families in the community.

Congratulations to the entire team at Norris Middle School for their well-deserved victory! Their first-place submission won a $2500 prize!

2nd Place: Stoddard Elementary
Stoddard Elementary secured an impressive 2nd place in the SLED National Competition. Their projects showcased a unique perspective and innovative ideas, captivating the judges' attention.

The projects they submitted clearly represented Stoddard's SLED students' mission is to "develop leadership skills in its members by creating and volunteering for projects that positively impact our school, community, and greater society." According to the principal Ms. Alegria, SLED activities have provided opportunities to give back to the community and help others and create a sense of responsibility. Their work has fostered a sense of giving back.

The students shared examples of how they organized initiatives like:
Kindness readers
Holiday parties
Ice cream team building events
Fundraising and creation of a school mural
SLED students noticed students were throwing away fruits and vegetables from school lunches, and collaborated with adults to devise a solution. Students worked with district personnel to create a produce garden. According to the students, the garden, "...helps develop critical life skills and healthy eating habits."

The students' determination and relentless pursuit of excellence were evident throughout the competition. Congratulations to Stoddard Elementary for their remarkable achievement! Their amazing work earned a $1500 prize!
3rd Place: WE HAVE A TIE!
This year, we have an exciting tie for the 3rd place between Riverside High Prep and Orange Grove Elementary. Both schools displayed outstanding performances, leaving a lasting impression on the judges. Riverside High Prep demonstrated exceptional technical skills, while Orange Grove Elementary showcased remarkable creativity.
Riverside High Prep
Riverside High Prep recognized the need to build community at their school, as the 850 students at the school are bused in and out each day. Their goal was to build community and raise school spirit through a day-long block party. This block party included the student's ideas to get full participation from all 850 students. Individual students took on project managerial roles to ensure a smooth execution of the block party.

They organized and executed a block-party that included:
Vendors
Live bands
Challenges
Open mic
College fair
Games
Clubs and sports groups promotion
Congrats to Riverside High on their tie for 3rd place in the competition!
Orange Grove Elementary
Orange Grove Elementary's SLED students' ingenuity and creativity won them a third place tie! They started their SLED club with 14 members, and had a deep impact on their school and community. Their submission highlighted the creative contributions and dedication to bettering the lives of the students at the school.

Their projects included:
Creating a welcome committee for Junior Achievement Committee Members
Implementing a wellness awareness project
Educating classmates on drug-free and healthy lifestyles
Hosting a "Good Book" campaign to help raise awareness and love of reading
Leading a "Good Friend" project where they intentionally planned fun activities to build relationships with their special education peers
Orange Grove students were passionate about their impactful work, and agreed that their most impactful project was their bathroom upgrade project. They researched and proposed a plan to their administrators, and garnered 100% buy in from the student populations. After gardening buy-in and fundraising, they were able to upgrade the bathrooms into a space that all students were proud of.

The projects from both schools were hailed for their originality and execution. We extend our heartfelt congratulations to both Riverside High Prep and Orange Grove Elementary for their well-earned success! Each team won a $700 prize.
Congratulations to all our #ImpactMakers!
The 2023 SLED National Competition witnessed an extraordinary display of talent and innovation. These talented students are shaping the future with their bright minds and exemplary teamwork. We applaud all the participants for their hard work, passion, and commitment to excellence.

The SLED National Competition has once again proven to be a platform that nurtures the skills and talents of the next generation of innovators and problem solvers. We eagerly anticipate the incredible achievements these young minds will undoubtedly contribute to society in the years to come.