​​7 Ingredients for a High Engagement, High Quality Extended Learning and Summer Program

Anthony Delos Santos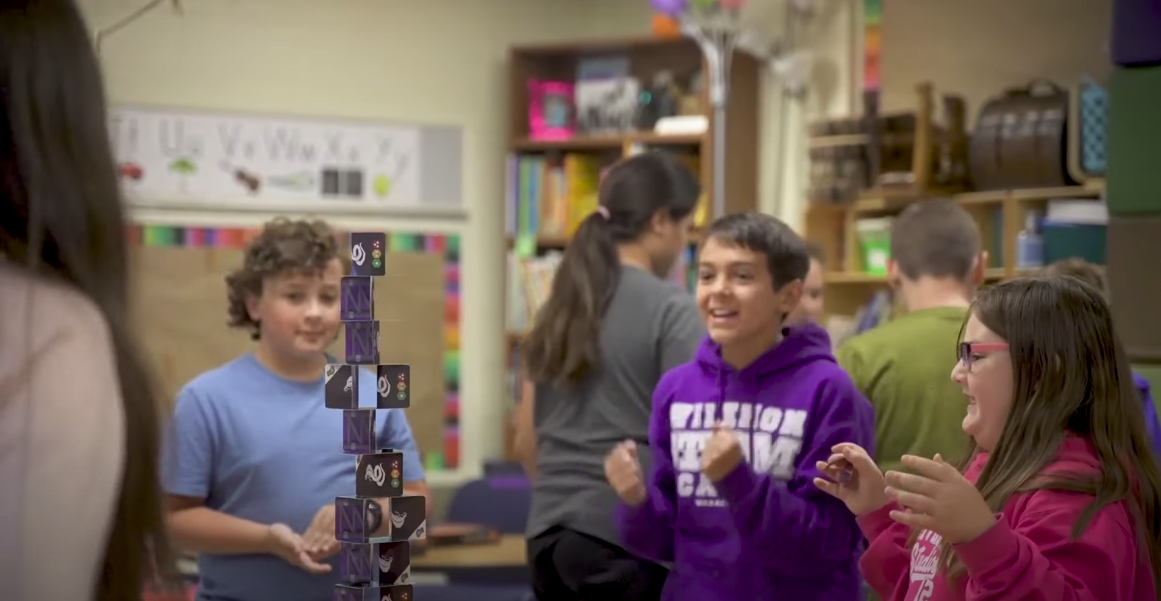 Extended learning and summer programs provide opportunities for learners to extend their learning and personal growth in addition to the traditional classroom setting. However, engaging learners and keeping them motivated can be a challenge for out-of-school time educators. This is especially true for learners who have expressed disinterest or lack of engagement in the school, resulting in absenteeism and missed learning opportunities.

According to the U.S. Department of Education, nearly 14% of public schools in the United States report chronic absenteeism rates of 20% or higher, which can negatively impact learners' academic and social-emotional development. It is crucial for extended learning directors or out-of-school time coordinators to create highly engaging and high-quality programs that motivate learners and promote attendance.

In this blog post, we will explore 7 ingredients for creating such programs that can help educators overcome the challenges of engaging learners and create meaningful learning experiences that leave learners asking for more!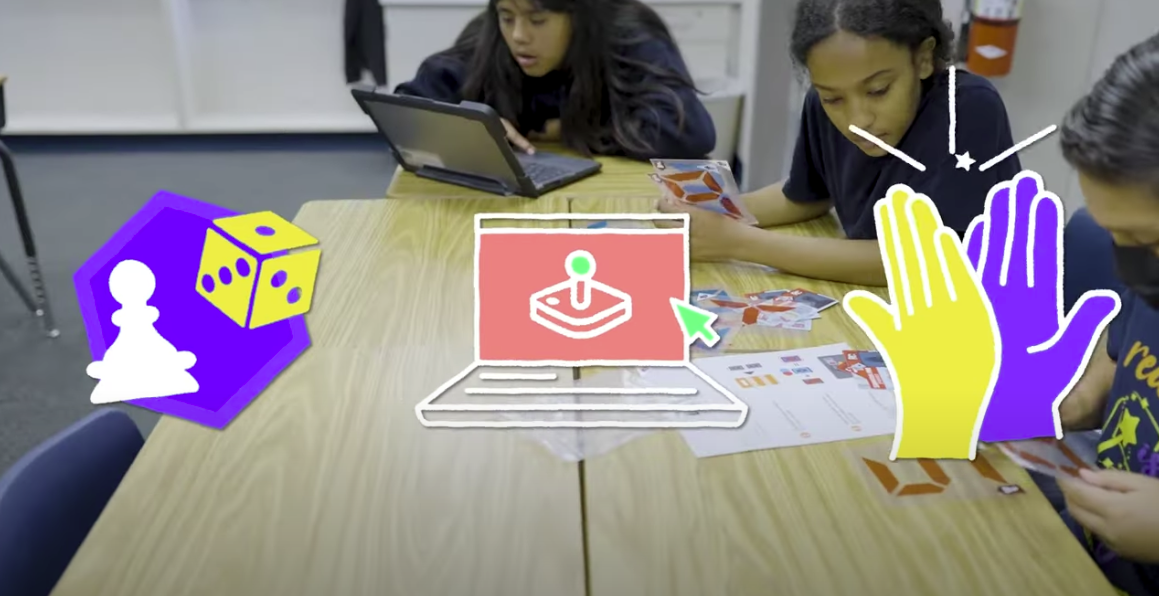 Ingredient #1: Fun and Engagement
Planning for extended learning or summer programming? Fun always comes first!

There are many ways to amp up the fun and engagement during extended learning and summer programming. By focusing on hands-on/active learning, games and challenges, and age-appropriate activities you'll be on the right track to creating engaging expanded learning opportunities.
Age-Appropriate Activities
When planning, be sure to consider your learners' age and interests, and provide active and hands-on learning opportunities. By developing age-appropriate activities and content, learners will be more likely to deeply engage. Be sure to choose resource providers who offer differentiated content for each grade level when thinking through activities.
Hands-On/ Active Learning
Providing hands-on and active learning opportunities will increase engagement and fun. Ensure that learners have plenty of opportunities to:
Physical movement

Active learning

Development of the 4Cs

Ideating and prototyping
Opportunities for hands-on and active learning enhances learning experiences. These opportunities can be rare in the traditional classroom setting, and extended learning offers unique opportunities to include hands-on and active learning.

Games & Challenges
Last but not least, including games and challenges always amp up the fun! Incorporate fun games, challenges, and competitions that are both entertaining and educational, such as:
Team-building activities

Strategy Games & Puzzles

Scavenger hunts

Trivia
Actionable Tip: Get inspiration on some team-building activities with this free resource.
Ingredient #2: Collaborative Learning and Future Readiness
Extended learning and summer programming provides countless opportunities for learners to collaborate. These are opportunities that learners may not have during the academic year, but can deeply engage in during out-of-school time.

Collaborative Learning
To enhance collaborative learning, encourage teamwork to support development of soft skills and SEL. By incorporating social-emotional development, you can support the development of the whole child.

Future Readiness
The world is constantly changing, and learners must be prepared with future-ready skills. Extended learning is a great time for learners to develop future-ready skills through game-based learning experiences that promote literacy, problem-solving, SEL, and creativity. Leveraging experiential learning as a means to apply learning can promote future readiness.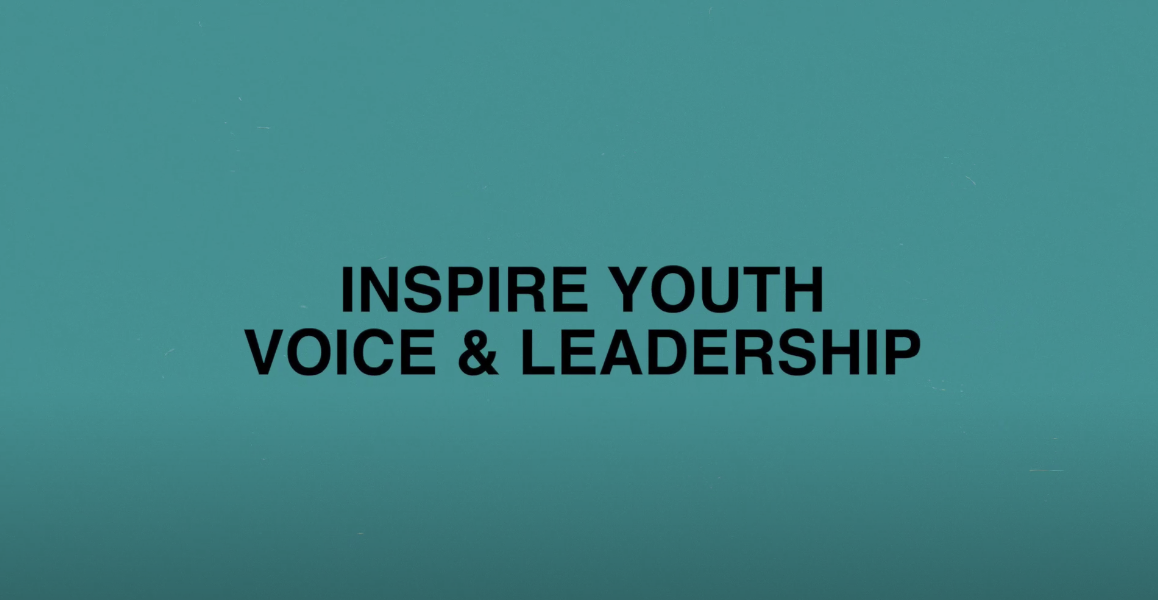 Ingredient #3: Personalized Learning
Expanded learning is a great time to provide a more personalized approach to education, taking into account the unique needs and challenges of individual learners. This can help to level the playing field and provide additional support for learners who may be struggling academically or socially.

Keep in mind that the best type of learning occurs when learners don't even realize they are learning! By offering choice and variety, you will engage learners and increase the quality of extended learning and summer programming.

Learner agency empowers and nurtures growth. Allowing time for learning creativity and innovation provides a personalized learning experience. Encourage creativity and innovation by providing open-ended activities and challenges that allow participants to use their imagination and problem-solving skills.
Ingredient #4: Culturally Relevant and Responsive Activities for Extended Learning Time
Extended learning and summer programming can create a more culturally responsive and relevant learning environment that promotes diversity, equity, and inclusion. Culturally relevant and responsive practices during extended learning benefit all learners, especially those that have been historically marginalized.

When planning, you can incorporate a culturally relevant and responsive approach by considering the unique needs and backgrounds of your student populations.Incorporate multicultural perspectives to increase visibility and awareness and to provide a more inclusive and diverse learning experience.

Use culturally relevant teaching strategies to ensure all learners are seen and heard and to incorporate the participants' cultural backgrounds and experiences into the learning process. Focusing on community engagement, student-centered instruction, and multimodal teaching are some ways to increase cultural relevance. In addition, you can incorporate activities such as storytelling, music, and art.

Example: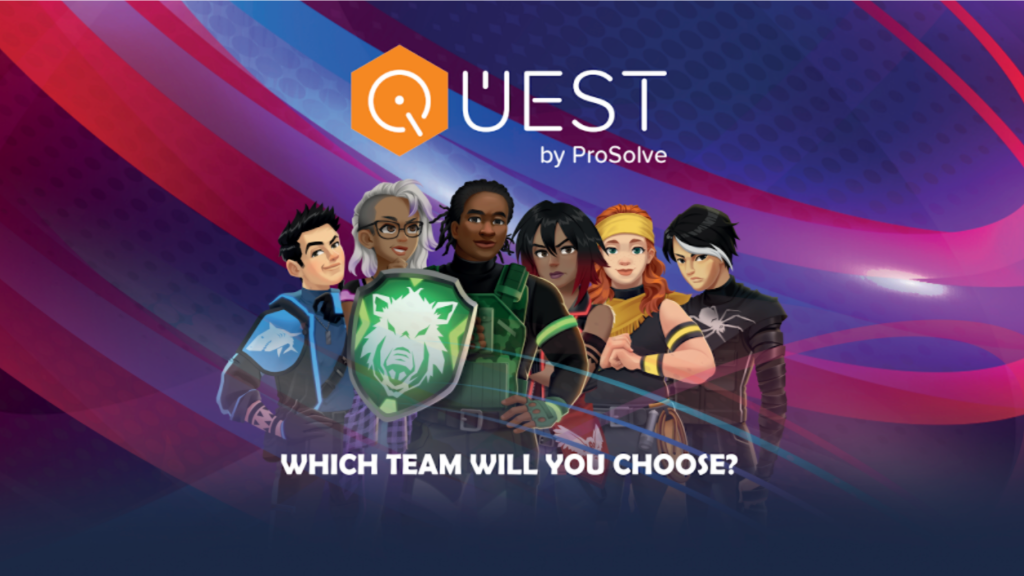 There are many underrepresented identities in STEM fields. Specifically, women, Black, Latinx, Native American, LGBTQ+, and disabled populations are drastically underrepresented. By intentionally including underrepresented populations in our content, learners will have opportunities to see themselves and their identities represented in what they are learning. This leads to a more inclusive field where more learners will be more likely to pursue STEM.

Ingredient #5: Equity and Access
When planning for out-of-school time, keep in mind that programming can ensure that all learners have equal opportunities to participate and succeed, regardless of their backgrounds or circumstances. Up to two-thirds of the achievement gap between low-income learners and their higher-income peers can be attributed to summer learning loss (source: National Summer Learning Association). Providing quality programming opens opportunities to all learners.

These expanded learning opportunities can also provide learners with access to resources and experiences that they may not otherwise have, such as technology, field trips, and extracurricular activities. This can help to broaden their horizons and increase their confidence and motivation.

Your program can reduce the opportunity gap by providing opportunities for learners who may not have access to the same resources as their peers. These opportunities can include additional time for academic instruction, enrichment activities, and mentoring and support services.

By addressing opportunity gaps through extended learning, schools and communities can work to create more equitable opportunities for all learners, regardless of their background or circumstances.

Here are some tips to ensure equity and access while you planning:
Remove barriers to access

Provide targeting outreach

Provide accommodations and support

Provide resources and materials

Train your staff on equity and inclusion
Begin by identifying and removing any barriers to access, such as transportation, cost, and language barriers, so that all learners have an equal opportunity to participate in the program.

Think about ways to provide targeted outreach to underserved communities and populations to ensure that all learners have the opportunity to participate in the program.

Consider how to provide accommodations and support to learners with disabilities or special needs to ensure that they have the necessary resources and support to fully participate in the program.

Plan to provide necessary resources and materials, such as technology, books, and supplies, to ensure that all learners have the necessary tools to fully participate in the program.

Most importantly, train program staff on equity and inclusion to ensure that they are equipped to create a safe, inclusive, and supportive learning environment for all learners.

These are simple steps to ensure that equity and access are prioritized in your extended learning program.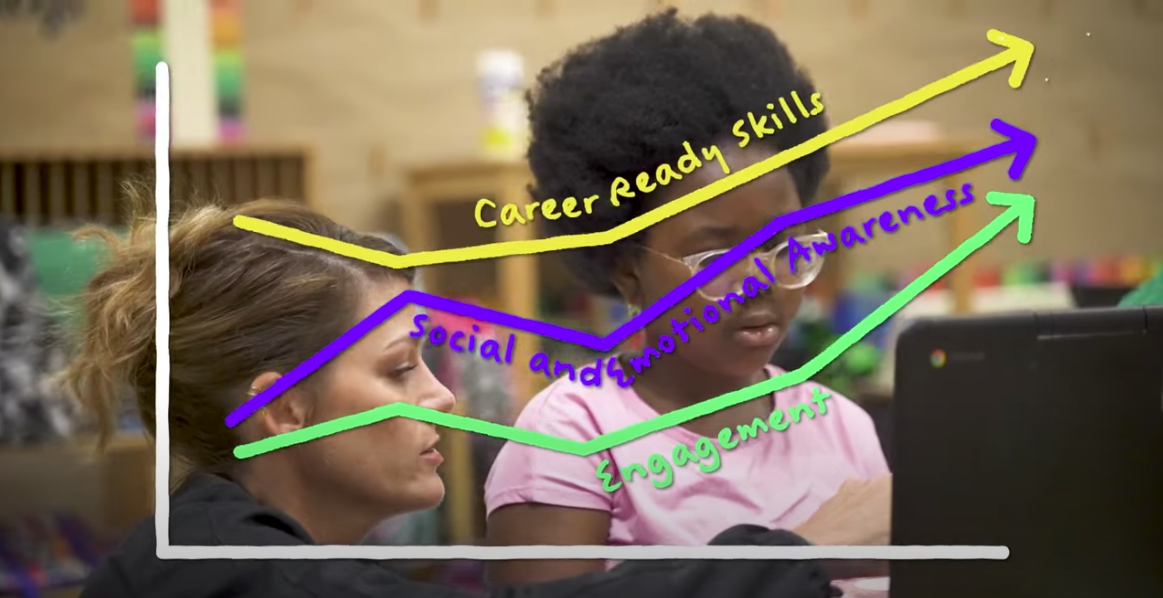 Ingredient #6: Workforce, Career, and Life Readiness
If you're looking for extended learning and summer programming ideas, consider incorporating activities that support workforce, career, and life readiness skills. Extended learning and summer camps can help learners develop the skills and knowledge necessary for success in the workforce and life, and set them on a path to a bright future.

By providing opportunities for career exploration you can easily incorporate career and college readiness into your extended learning and summer camp planning.

Workforce Readiness
Extended learning and summer programming can promote workforce readiness by incorporating the 4 C's - Critical thinking, Communication, Collaboration, and Creativity. Critical thinking involves making informed decisions, communication skills can improve productivity and reduce conflicts, and collaboration opportunities prepare learners for the jobs of tomorrow. Creativity can help employees generate new ideas and is useful in many fields, such as marketing and design.

Developing the 4 C's can help young learners to improve their chances of succeeding in their future careers and advancing in their future professions. These skills are highly sought after by employers, including problem-solving, decision-making, collaboration, and innovation. Therefore, providing learners with opportunities to develop these skills during extended learning and summer programming can enhance their ability to succeed in the workforce.

Career Exploration
If you are looking for ideas, seek to incorporate guests and activities from professional fields and careers, organize field trips, or start mentorship programs. Pair learners with mentors who work in their desired career field to provide guidance and support as they explore their interests and prepare for college or a career.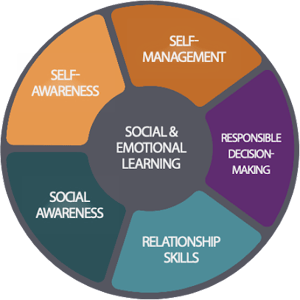 Life Readiness
Extended learning and summer programming have the ability to impact learners' life readiness by promoting Social and emotional learning (SEL). SEL supports life readiness for learners by equipping them with a range of skills and competencies that are essential for success in both their personal and professional lives. By providing opportunities to practice self-awareness, self-management, social awareness, relationship, and responsible decision-making skills, programs can help prepare them for success in college, career, and beyond.

I
ngredient #7: Culminating Event or Community Showcase
Celebrate the growth and learning of your learners by hosting a culminating event or showcase. You can provide opportunities for shared learning by letting learners share their experiences and perspectives with one another and the larger community. By providing a culminating event or community showcase, learners have the opportunity to hone presentation skills. As an event organizer, you have the ability to increase equitable access to high quality learning by involving parents and the community.

You can provide opportunities for shared learning by letting learners share their experiences and perspectives with one another and the larger community. Some examples of this include presentations and performances. Allow learners to invite and host family, friends, and the greater community. Prepare learners to share by having them plan a presentation, or think through the most important aspects they'd like to share. Prompt learners with questions like:
What is the most important thing you want your audience to know?

What challenges and successes would you like to share?

What questions do you think the audience might have?



Presentation Skills
Culminating events or community showcases can support presentation skills by allowing learners to practice, give and receive feedback, practice preparation skills, increase engagement, and apply the skills to the real world.

Students can benefit from presenting their work to an audience as it provides an opportunity to practice their presentation skills and gain confidence in a supportive environment. This experience can help students develop their ability to articulate their ideas effectively and showcase their knowledge and creativity.

This also gives students the opportunity to receive feedback on their presentations from their peers, teachers, and other audience members. This feedback can help students to identify areas for improvement and refine their presentation skills.

Creating a presentation requires students to prepare in advance. This preparation involves developing a clear and engaging message, selecting appropriate visuals or materials, and practicing their delivery. These skills are essential for effective presentations.

Family and Community Engagement
By involving families and communities in culminating events or showcases, it promotes equity in education by increasing access to high-quality summer programs and extended learning. Culminating events and showcases also promote family and community engagement and open doors to more equitable outcomes for learners.

Empowering families and community members to play an active role in their children's education is essential for promoting equity in education. When families are involved, they can advocate for the needs of their children and communities, and educators can work with them to promote equity in education. By highlighting learners' cultural backgrounds and promoting cultural competency, educators and community members can create a supportive and inclusive learning environment.

Finally, promoting student success through a supportive and collaborative educational environment can help reduce disparities in academic achievement. Family and community engagement is a key part of creating such an environment, as they can provide students with additional resources and support. By encouraging learners to showcase their work and giving them the opportunity to practice their presentation skills, their experience is elevated, and excitement is built around their work.
Putting The Seven Ingredients Together
When planning for extended learning or summer programming, there is ample opportunity to intentionally include learners that have historically been excluded from enrichment opportunities. Extended learning and summer programming that are designed to be engaging, culturally responsive, and accessible can help mitigate the effects of inequities and improve academic outcomes for all learners by offering opportunities to:
Develop new academic and social-emotional skills

Foster a sense of community

Create a lifelong love of learning
By focusing on fun and engagement, collaborative learning, personalized learning, culturally relevant and responsive programming, equity and access, workforce, career, and life readiness, and culminating events or community showcases you will have all the ingredients for a highly engaging, and high quality extended learning program. Focusing on these seven ingredients will leave learners asking for more!
Need help planning a highly engaging, and high quality extended learning program? We're here to help. Talk with one of our Extended Learning Specialists today!